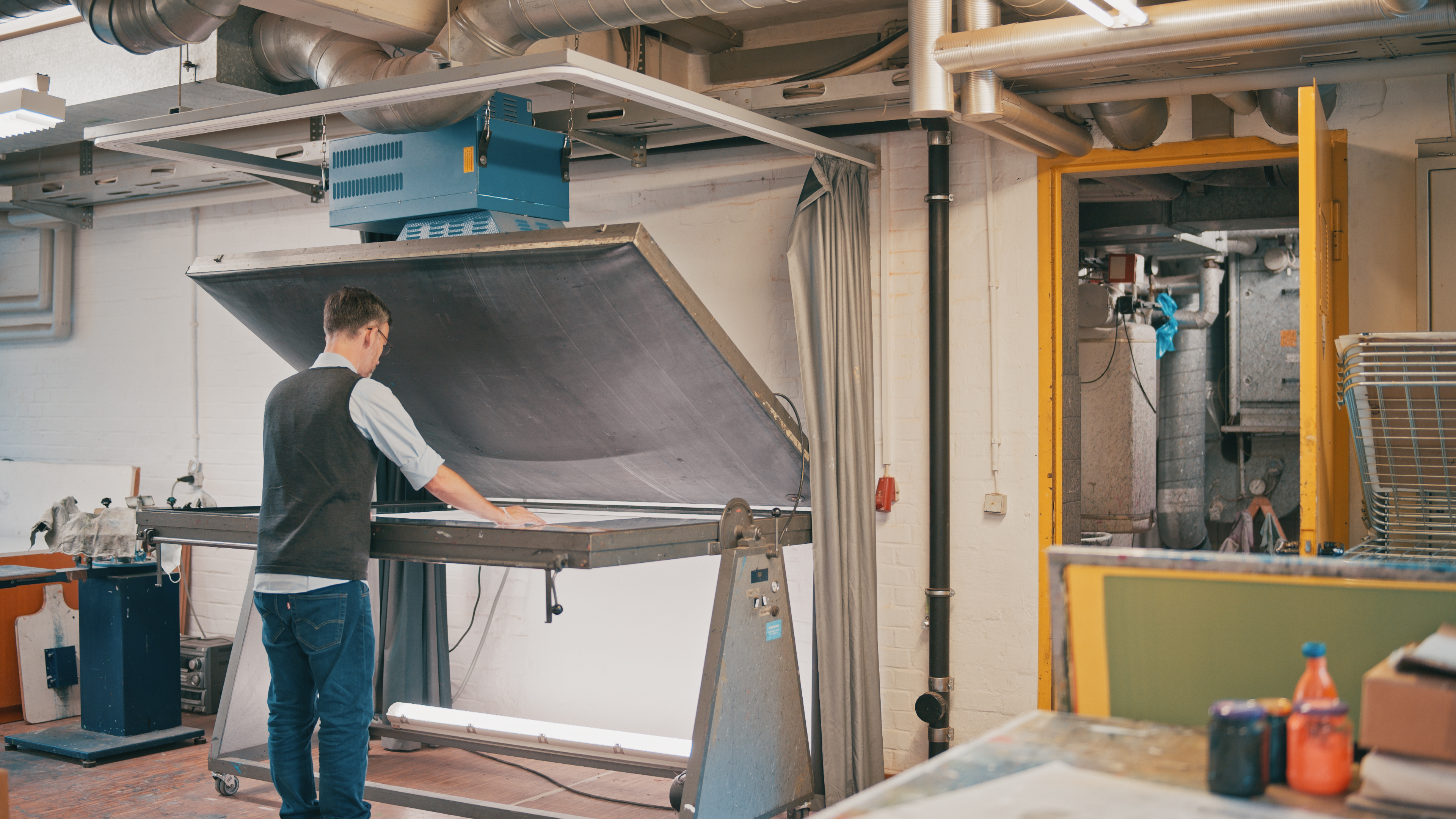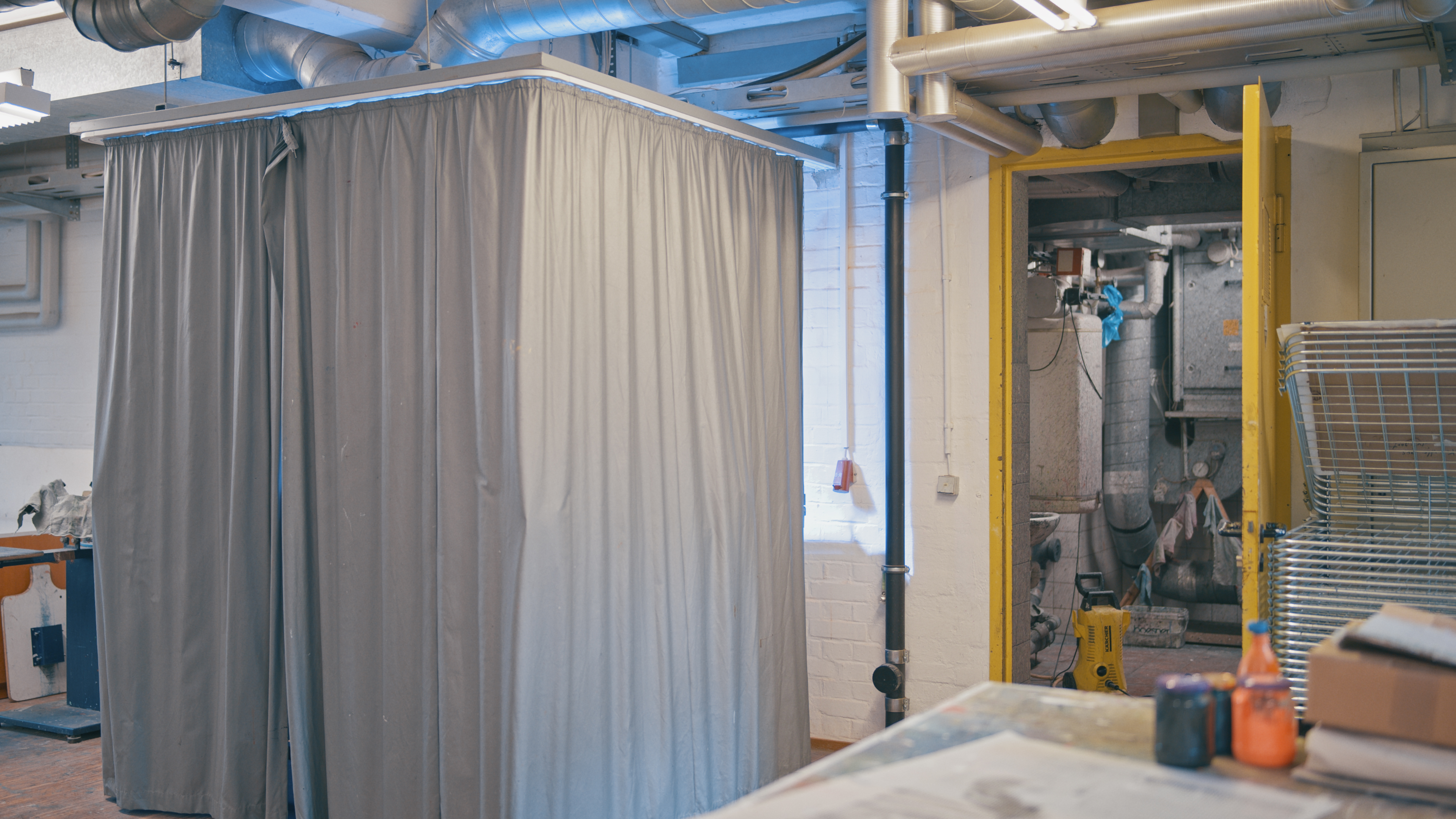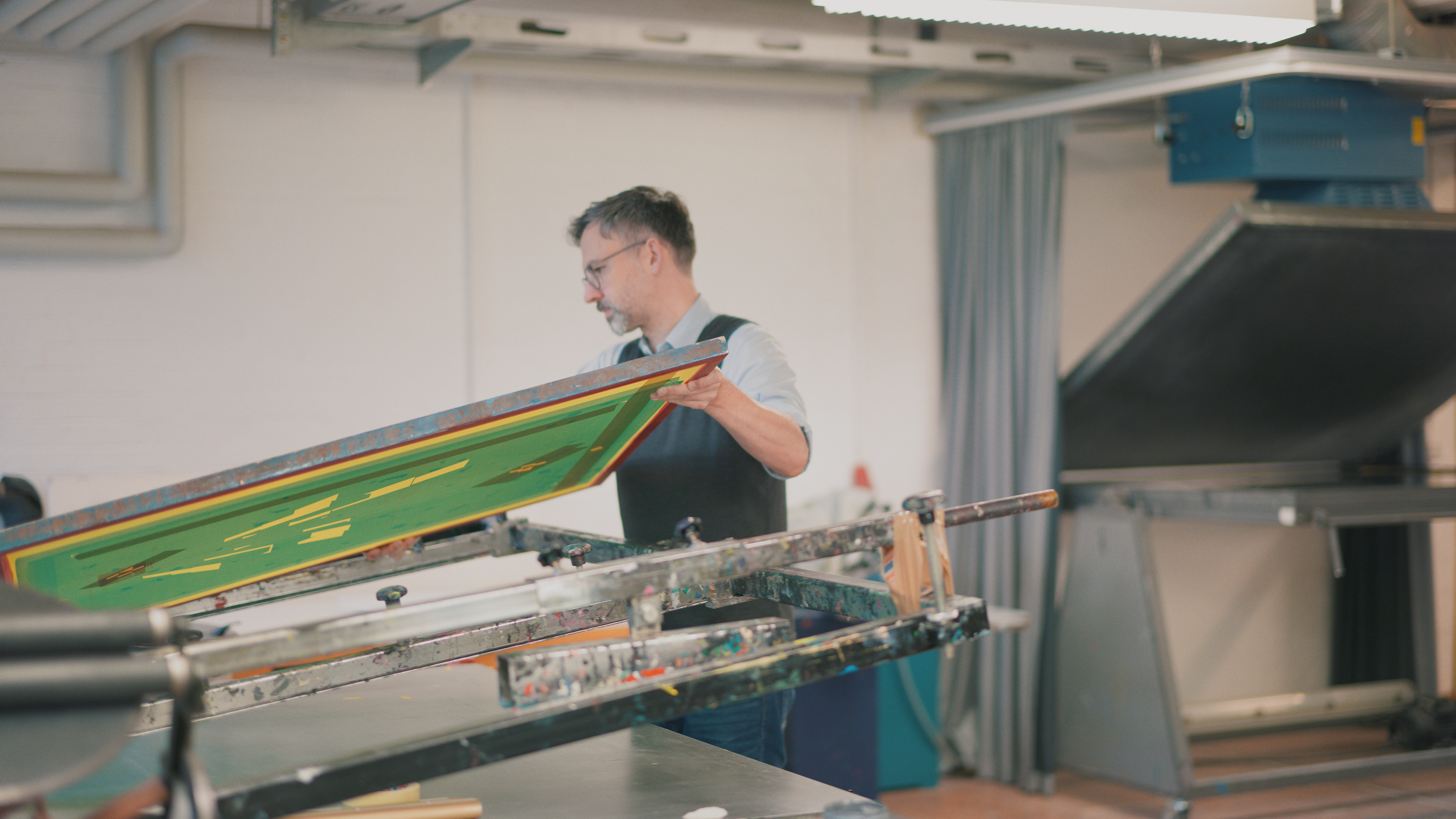 The well-equipped
silkscreen workshop
at Künstlerhaus offers users a professional-grade workshop for the production of silkscreens, T-Shirts, and other cloth prints. A large light table, exposure table, and printing table are available, as well as drying and storage racks and a high-pressure cleaning area. Screens can be borrowed for a small fee.
The workshop is accessible to users with previous experience in silkscreening. Those interested can inquire about an introductory tutorial with the workshop manager.
Equipment
Manual printing table 100 x 140 cm
Four-color printing table for T-Shirts
Exposure equipment
Screen cleaning equipment
Light table
Drying racks
User fee
€12 / day (plus material)
Usage agreement
Workshop Manager
Silkscreen courses for beginners
These courses are aimed at those interested in screen printing without prior knowledge who want to get to know screen printing in theory and practice, as well as at those returning to the field who want to refresh their knowledge. After a general introduction, screen prints are made in small format (DIN A3) and printed on paper or fabric on the hand printing table. The aim of the courses is to get to know the technology and to impart initial experience with screen printing in practice. Only water-soluble paints are used in the courses.
Course including workshop fee and material 165 euros (2 to 5 participants, 2 appointments, total duration approx. 9 hours)
Inquiries and registration with Jochen Detscher at siebdruck@kuenstlerhaus.de